Breakfast in bed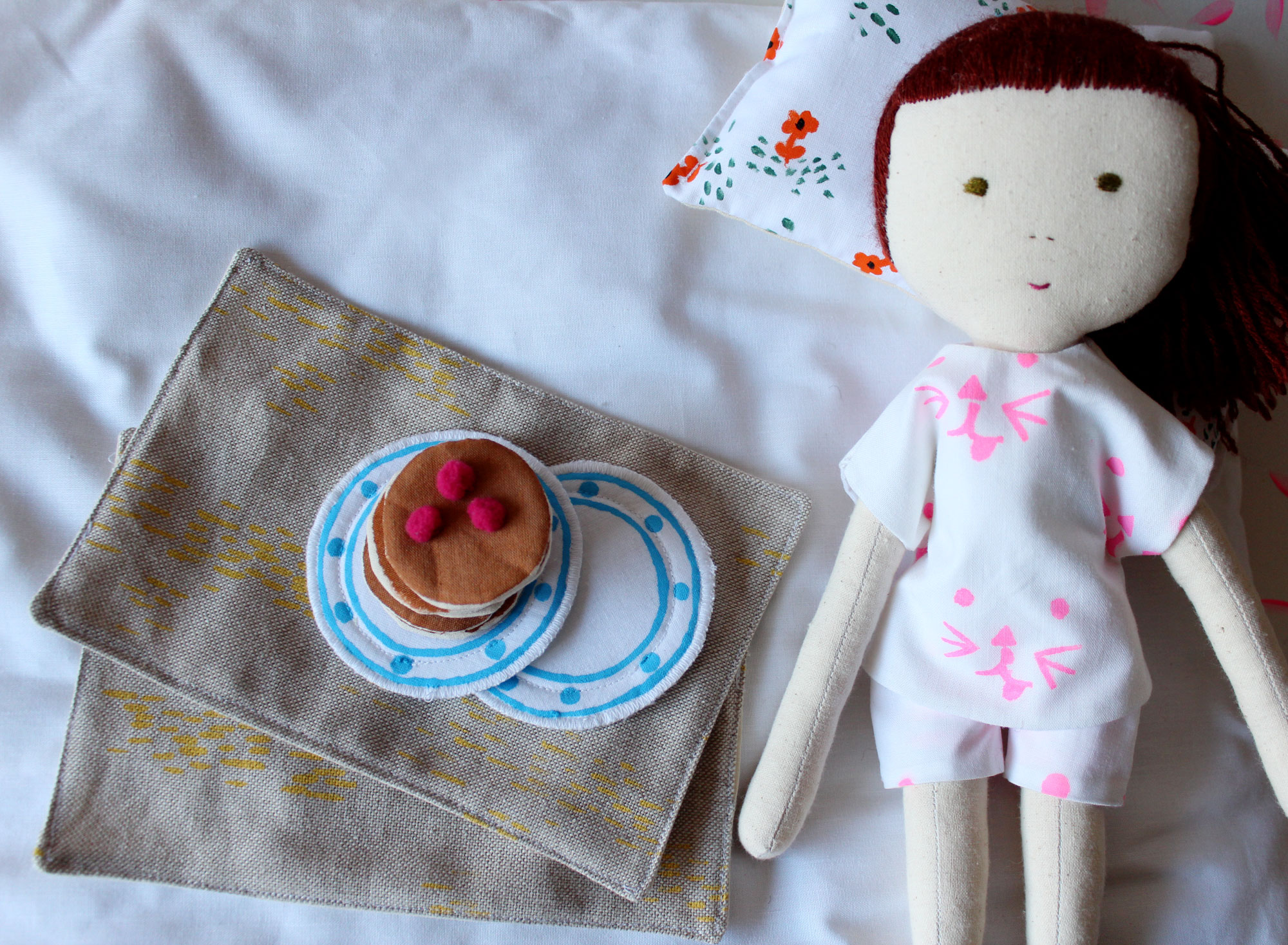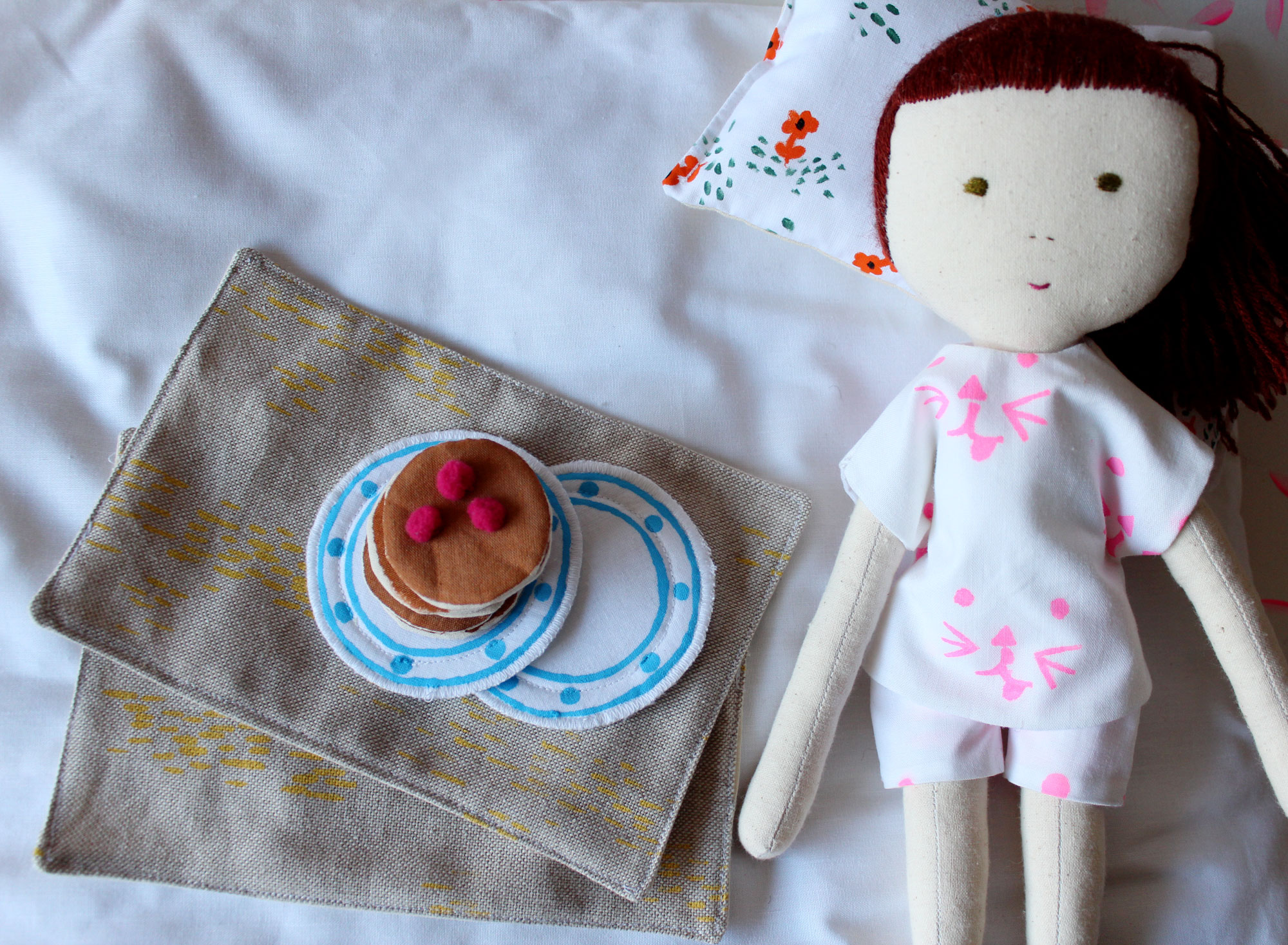 sale
Breakfast in bed
Conjunto, pequeno almoço na cama:
. 1 prato com panquecas
. 2 individuais
Todos os tecidos são estampados e pintados à mão por nós no nosso estúdio segundo processos inteiramente artesanais, utilizando tintas não tóxicas à base de água.
- Sendo de impressão e pintura artesanal, existem sempre diferenças entre as peças, essa característica é o que as torna únicas e especiais
Manutenção/lavagem:
Embora sejam peças resistentes às brincadeiras, no sentido de preservar a integridade e delicadeza dos materiais, deve ter em atenção o seguinte:
- Lavar na máquina de lavar a roupa com água fria, utilizando um detergente delicado
- Secar ao ar sem apanhar sol directo
- Lavagens repetidas vão fazendo desaparecer as cores
Bonecas, endredão e almofadas entre outros elementos não especificados em cima não estão incluidos no preço
…………………………………………………………………..
Set, breakfast in bed:
. 1 plate with pancakes
. 2 handprinted placemats
All fabrics are designed, stamped and handpaited by us in our studio according to entirely handmade processes, using non-toxic water-based inks.
- Because fabrics are handprinted and handpaited in small quantity using artisanal processes you may find differences between them and that is what makes them unique and special
Maintenance / Washing:
Although play-resistant parts, in order to preserve the integrity and delicacy of materials, the following should be considered:
- Wash in the washing machine with cold water using a delicate detergent
- Dry in the air without sunbathing
- Repeated rinses will make the colors disappear